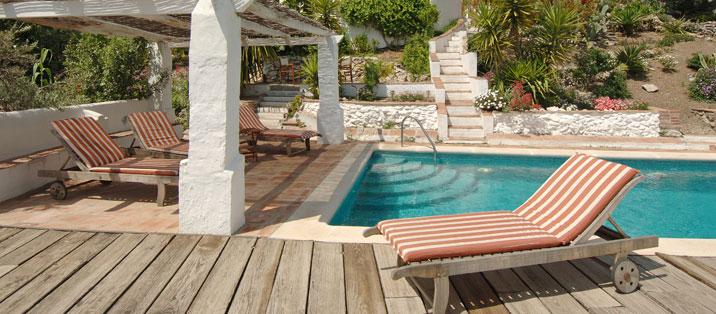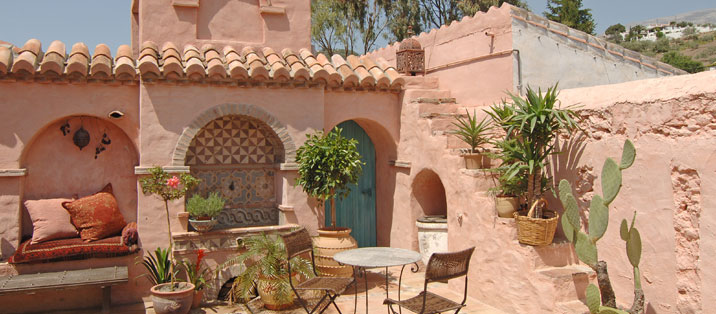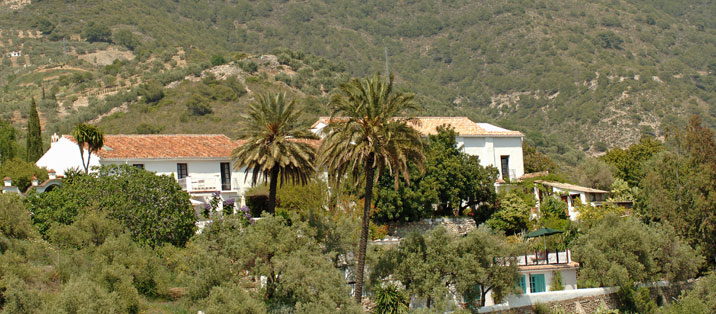 Welcome!
Finca el Cerrillo is a small, charming hotel situated in the peaceful Andalucian countryside. The Hotel is close to the traditional white villages of Canillas de Albaida and Competa in the foothills of the Sierra Almijara, Southern Spain. From its terraces there are sweeping views of the valley below and of the nearby national park.
The Finca makes a great base for Walking Holidays, Painting Holidays and for other activities such as Writing but many more people come to just enjoy the peace of the swimming pool and gardens and to work their way through our well stocked library! Our location, just one hour from Malaga airport, makes us an ideal place to start or end a tour of classical Andalucia.
The Finca in Pictures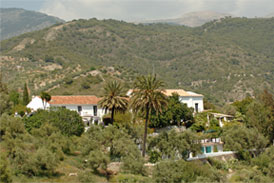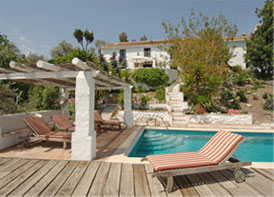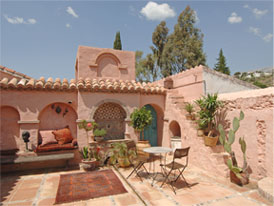 You can also Download our Latest Newsletter
Last Minute Summer Break? A chance to slow down and unwind? Then look no further!
Our B&B room rates are 99€ per night – availability as follows……
26th - 29th August – 3 nights
7th – 9th September 2 nights
14th – 16th September 2 nights
17th - 26th September 9 nights
For further information e-mail or call Alison/Sue on 0034 952 030 444.
We hope to see you soon…
18-25 November 2017 Autumn Break - 1 Room Available
3 Days guided walking, Excursion and Rest and Relaxation - €720 no single supplement
NEW YEAR AT THE FINCA - 28 DECEMBER TO 4 JANAURY 2018
Contact Alison or Sue for more details...
A New "High Challenge" at the Finca
14-21st October 2017 - £695 per person sharing + £125 single supplement
We would like to draw your attention to our newly created Walking Week. It has been specifically devised to appeal to those who relish a more adventurous and challenging experience. The walking programme will include a number of entirely different routes in areas of the Sierras not previously visited from the Finca. Traversing many of the highest peaks, through often dramatic and breath-taking scenery, the five day programme (plus a free day) will visit 10 peaks with a typical day covering 8/10 miles, climbing around 3,000 feet with 6 hours walking.
For more information contact Alison or Sue
Seasonal Yoga - 24 February - 3 March 2018
A week of fun, relaxing, energising, calming and putting your life back into balance with Seasonal Yoga, Chi Yoga,Tai Chi, Chi Kung, Meditation & Mindfulness Practices